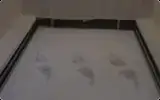 SLA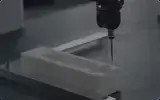 SLS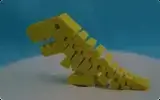 FDM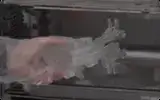 Projet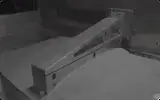 DMLS
QSY is a top-tier provider of rapid prototyping services, specializing in 3D printing , including SLA, SLS, FDM, Projet, DMLS, and MJF printing services. Their experienced team can help you bring your design to life in a matter of days!
ABOUT
QSY
COMPANY
We provide an efficient and reliable way for you to create 3D prints of your parts and products of industrial quality, saving you the time and effort that was once needed to search and talk to vendors.

That's where we are at QSY come in. QSY is a veteran in the professional rapid prototyping industry in China. Our reputation for quality and excellent service has earned us the trust of major clients such as Whirlpool, PHILIPS and ABB over the past 30 years.

Turning your vision into a reality is no simple feat. But QSY can do this. Start our cooperate today!
98%
Customer satisfaction rate
96%
Customer satisfaction rate
QSY
Advantage
Personalized customization requirements
High Producing Capacity
We have dedicated manufacturing facilities on three continents, and a network of skilled manufacturers and service providers worldwide. We can satisfy you wherever and whenever.
Manufacturing Knowhow
With over 30 years of manufacturing experience, QSY cooperates with the large brands and companies around the world. Our dedicated engineering and project management teams know how to make high-quality parts and products and deliver them ASAP.
Instant Quoting
We know your time is very precious so QSY creates instant quote and online order service - created by a dedicated in house AI and computer science engineering team. Just need to upload files and choose materials and lead time, then the price shows instantly. No need to wait quote time.
Quality Control
QSY is a certified manufacturer according to the ISO9001-2015 standard and we guarantee the quality of ourad products and services. We have built parts and products for some of the largest companies, and ourad team of professionals utilizes the latest techniques to ensure the successful completion of your project.
MATERIAL OF 3D PRINTING
QSY offers a wide selection of metal and plastic materials with various color, infill, and hardness options.These materials are matched to an extensive list of manufacturing capabilities to meet the specific requirements of your projects. View our complete list of materials.
DESIGN GUIDES OF 3D PRINTING
Learn all you need to know about 3D printing in 30 minutes or less. Whether you are just getting started or you're an experienced engineer, you'll find this guide packed with useful tips and information.
APPLICITIONS OF 3D PRINTING
Rapid Prototype Tooling
Rapid Prototyping
Direct Manufacturing
SKIP THE BACK-AND-FORTH
USINGOUR ONLINE FACTORY
June 4, 2020
What is SLA 3D printing?
SLA stands for stereolithography, and it is sometimes abbreviated as just SL. As the name suggest, SLA 3D printing is a method of additive manufacturing where a prototype, model or functional part can be 3D printed ...
Read morebl >
June 4, 2020
What is SLS 3D printing?
SLS stands for Selective Laser Sintering, which is a 3D printing method where a polymer or thermoplastic powder is sintered by pointing a laser that transforms the powder into a solid plastic piece...
Read morebl >
Let's Get Started
Request A Quote